Request your free copy of web2print MD2MD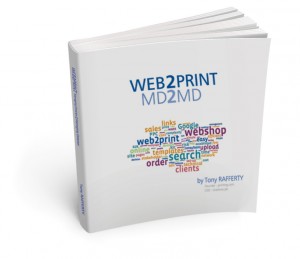 The book explores the agenda of the Managing Director wanting to make the most of web-to-print and the online opportunity.
The book highlights the key differences between selling print versus web-2-print and blows away some of the myths of the b2c market.
Key questions covered are:
Why does 'B2C' limit the potential to sell online?
What's the web-2-print sweetspot?
How should you adapt your web-2-print pitch?
[contact-form-7 id="2985″ title="web2print MD2MD Request Form"]